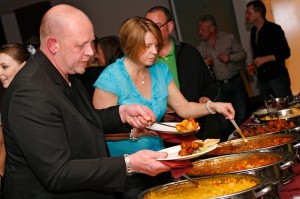 "An elegant eatery with a spectacular atmosphere"
Take a look around our website to find out more about us. In the meantime, we always have an excuse for you to come and dine with us and our latest offer is for Valentines Day. For more information please see the poster below and the menu set for this specific evening is available to view under our 'Menu' tab above.
On behalf of all the management team we look forward to seeing you soon!
YOUR DINING EXPERIENCE…
At Deeva, we offer contemporary Indian cuisine in a stylish yet historical setting. Set in Farsley (just outside Leeds City Centre), our elegant eatery offers a spectacular atmosphere to fit the setting of any mood you wish to create.
Our Private Dining AreaEnjoy a casual cocktail/drink in our upstairs lounge before or after your meal in one of our many private dining areas. Deeva is the place to get together with friends, family, colleagues, or even your clients.
Our main dining area can accommodate up to 86 people, and our 2nd floor lounge and bar offers a magnificent setting to wait for guests to arrive as well as a splendid area to unwind after a long working day.
To view our delicious menu please click here.
Book now on 0113-236-0947